Nicotine and Cannabis Have Offsetting Effects on Resting Brain Connectivity  – National Institution on Drug Abuse (2019)
Let scientists study the effect of marijuana as we decide on legalization – Dallas Morning News (2018)
Cannabis use is a fact — legal in some places and not in others. Either way, science should be a stronger consideration to inform our policies.
Elsewhere, research has yielded insights that would not have been possible without the ability to study substances in a scientific and controlled setting. Consider that red wine and dark chocolate have properties that are desirable in helping to improve cholesterol, and that cocaine is an excellent topical anesthetic for certain medical procedures.
But what about cannabis (marijuana), a drug gaining in legalization across the U.S. and most recently in Canada? As cannabis develops into a mainstream industry, what has scientific research told us about the risks or benefits of its use?
Scientists found something strange when they looked at the brains of stoners – Business Insider (2016)
Long-term marijuana use linked to changes in brain's reward system – Fox News (2016)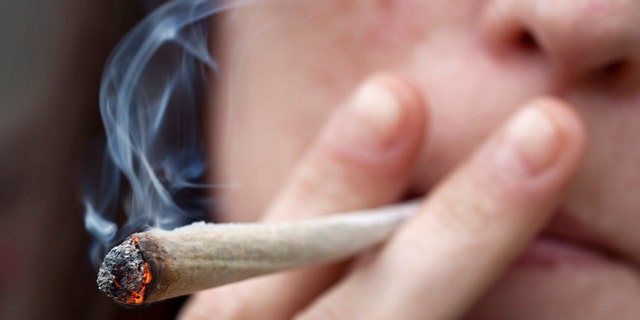 People who use marijuana for many years respond differently to natural rewards than people who don't use the drug, according to a new study.
Researchers found that people who had used marijuana for 12 years, on average, showed greater activity in the brain's reward system when they looked at pictures of objects used for smoking marijuana than when they looked at pictures of a natural reward — their favorite fruits.
Regular pot habit changes your brain, may even lower your IQ, study says – CNN (2014)
Using marijuana at an early age could have long-term consequences on your brain and it may even lower your IQ, according to a new study in the Proceedings of the National Academy of Sciences.
Researchers found that compared to nonusers, people who smoked marijuana starting as early as age 14 have less brain volume, or gray matter, in the orbitofrontal cortex. That's the area in the front of your brain that helps you make decisions.
"The younger the individual started using, the more pronounced the changes," said Dr. Francesca Filbey, the study's principal investigator and associate professor at the School of Behavioral and Brain Sciences at the University of Texas at Dallas. "Adolescence is when the brain starts maturing and making itself more adult-like, so any exposure to toxic substances can set the course for how your brain ends up."
Chronic Pot Smoking May Alter Brain, Study Suggests – WebMD (2014)
Long-term marijuana use appears to alter a person's brain, causing one region associated with addiction to shrink and forcing the rest of the brain to work overtime to compensate, a new study reports.
MRI scans revealed that people who use pot for years have a smaller-than-usual orbitofrontal cortex, a region in the frontal lobes of the brain that is involved in decision-making and assessing the expected rewards or punishments of an action, said study author Francesca Filbey, from the Center for BrainHealth at The University of Texas at Dallas.
Long-Term Pot Use Can Alter Your Brain's Circuitry, Study Finds – Huffington Post (2016)